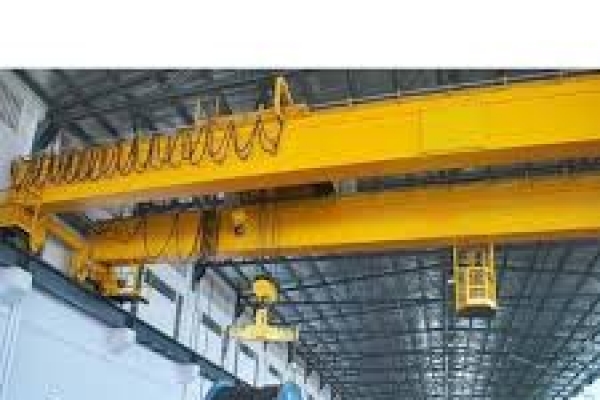 EOT crane | manufacturers | Parts Maintenance @hitecheotcranes.com
Ahmedabad city Gujarat is always recognised by best of manufacturers of all type of cranes. Especially I am talking about EOT cranes.Reva Cranes - Durable Crane Manufacturer In India. Cranes With 99% Energy Efficiency. Only Crane Manufacturer With 99.
Double Girder and Singe Girder type EOT Cranes :
Hi-Tech Cranes & Hoist Manufacturer & Exporter | eot crane manufacturer,cranes manufacturer,electric hoist,electric wire rope hoist,hoists manufacturer goliath cranes,jib cranes manufacturer,gantry cranes,goodslift manufacturer,flame proof hoists, flame proof cranes EOT crane manufacturers in Ahmedabad list,HI-TECH E.O.T. is a Cranes are manufacture in Gujarat state.
HI-TECH is a group of technocrats who have gained more than two decade experience in the field of material handling equipment and established in 1989 with a concepts of satisfying and delighting our customer by providing the products as per their requirement, application and of international standard with continual technological improvement.The objectives are achieved incorporating certain advanced technical features described in the following pages. HI-TECH cranes are designed keeping in mind Indian Standard Specifications applicable to the cranes IS-807-1999 & IS-3177-2006.
Bridge Girders :
The bridge girders are fabricated from high quality steel plates forming a rectangular box section. Stiffening diaphragms are fitted at regular intervals for the design to conform to IS-807 and IS-800. The girders are so built that they have the required camber in the unloaded conditions as required under Indian Standard Specifications. The Internal surfaces are adequately sealed from the atmosphere by welding thus preventing internal corrosion.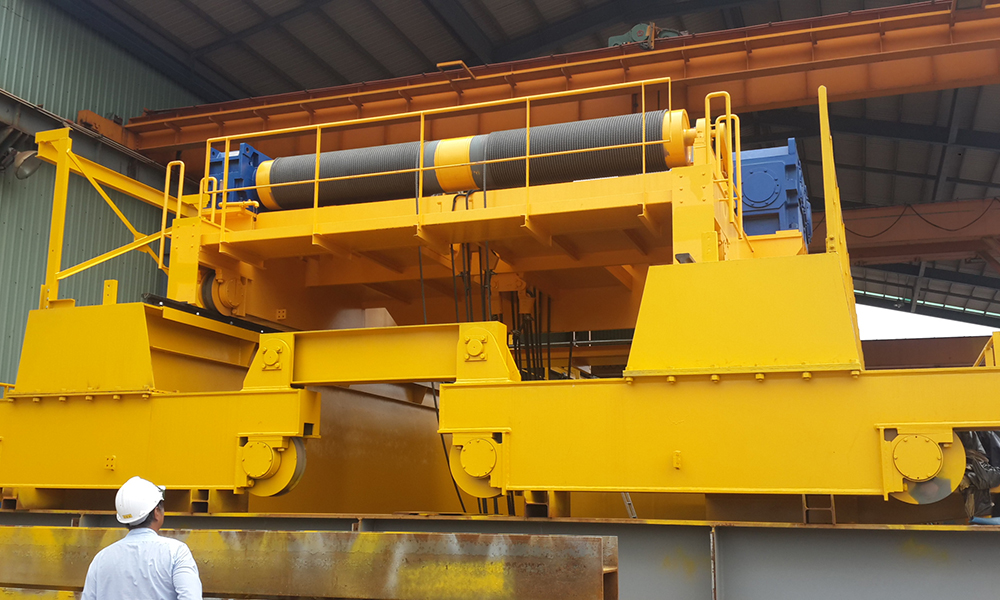 End Carriages :
The end carriages are fabricated from M.S. plates and provided with necessary diaphragm members. These are connected to the girders using only machined bolts.
A tapered plate design is incorporated for joining the end carriages to the girders thereby ensuring smooth flow of stresses. This design is ideally suited for cranes which are constantly subjected to dynamic loading.
The end carriages are provided with forged steel wheels carried on specially designed bearing support blocks of `L' type design (commonly known as `L' type bearing Housing).
The trolley frame is fabricated from M.S. plates/Rolled sections welded together to form robust construction to carry the hoisting and traversing machineries. The trolley frame is also carried on four forged steel wheels provided in `L' type of bearing support blocks.
One full length platform of chequered /M.S. anti-skid plates is provided on the drive end side of the bridge girders. Platform on other side can be provided at optional extra cost.
For easy assembly/erection at site all parts of crane structure is match marked.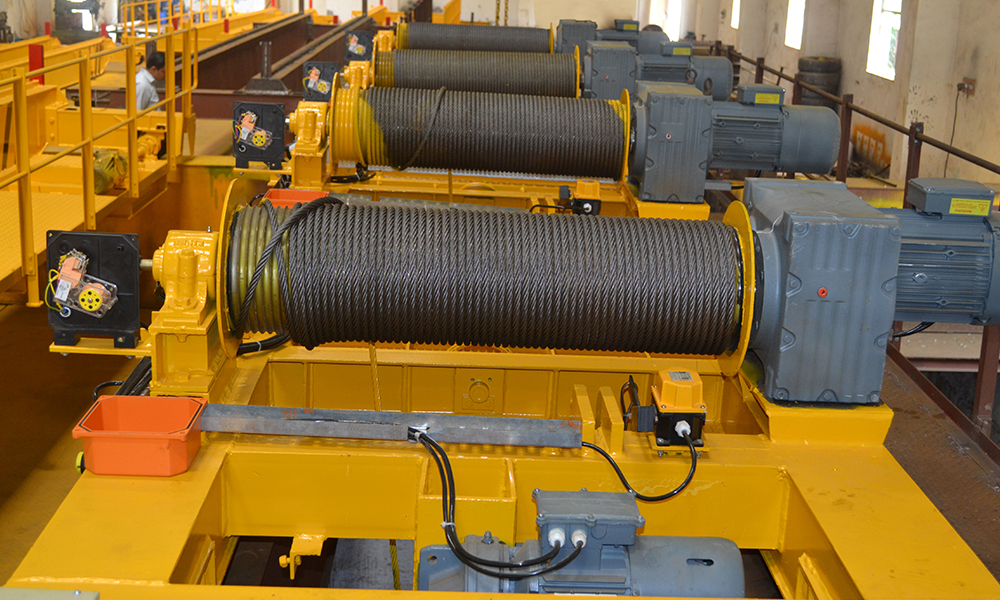 Hoist Motions :
This comprises of a motor of sufficient power a totally enclosed helical gear box, a rope drum coupled to the gear box by a specially designed flexible geared coupling.
The motor is coupled through flexible geared coupling to the gear box and on the other end an electro- magnetic/electro hydraulic thruster brake is provided which comes into operation as soon as the power is switched off (i.e. fail to safe type operation).
The gear box is having casting body incorporating all machine/hob cut helical gear trains and is splash lubricated. The use of totally enclosed helical gear boxes though rather expensive more than justifies the extra price in view of the advantages of high transmission efficiency, less meshing noise and longer life.
The gear box is coupled to an M.S.fabricated/seamless pipe rope drum. The rope drum is finally machined to have right and left hand spiral grooves to take the hoisting rope. It is of such a size that there will not be more than one layer of rope on the drum when the rope is fully wound. Also the length of the drum will be such that each lead of rope will have minimum two turns on the drum when the hook is at the lowest position and one spare groove for each rope lead when the hook is at the highest position.
A steel snatch block, complete with forged steel hook carried on bell thrust bearing is provided. It is provided with cast iron or fabricated M.S. pulleys and is fitted with guards to prevent the rope from leaving the pulleys. Lifting Hook is tested as per IS 3815 and IDLR test certificate is issued for each hook.
The hoisting wire rope provided is of 6 x 36 construction of best plough steel having a breaking strength of 160/175 kg/mm2 The wire rope has factor of safety as stipulated in IS 3177-1977. A Spindle limit switch driven by hoisting drum shaft is provided to give protection against the extreme positions of hook travel.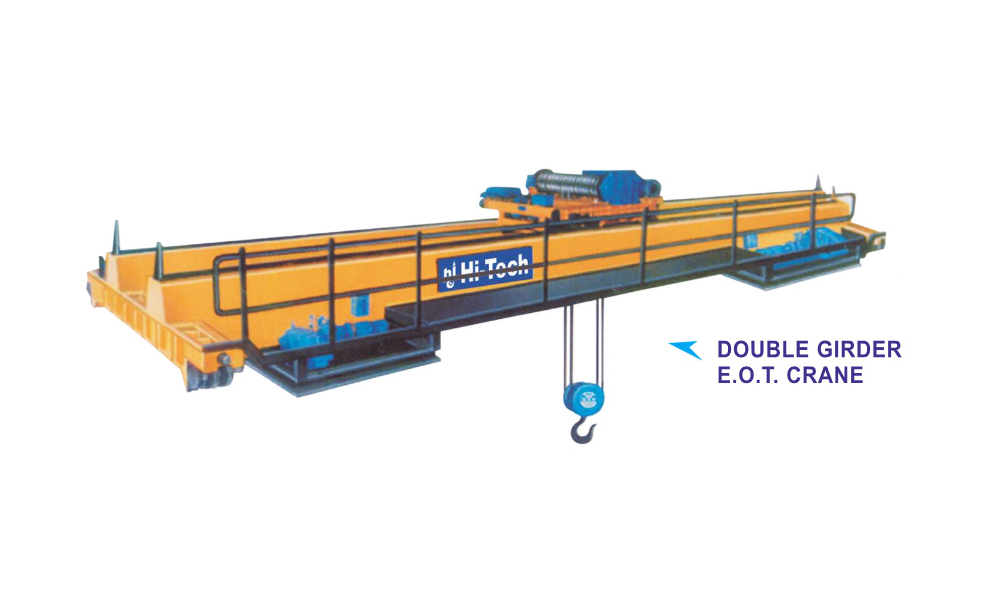 Traverse Motion :
The traverse motion involves power transmission from the motor to the trolley wheels through enclosed vertically mounted spur/helical gear box having an output shaft extending on both side the trolley wheels through semi-geared couplings on the principle of floating shaft. The motor coupled to the gear box and on the electromagnetic/electro hydraulic thruster provided. The brake applies automatically when the current supply is switched off.
Travel Motion :
Two independent driving units are provided at the end of bridge girder. Each unit comprised of a motor driving, the bridge wheel through a totally helical gear box. The motor is coupled to the gear box and on the coupling an electromagnetic/hydraulic thruster brake is provided which applies automatically when the power is switched off.
Gear box shaft extends on one side and drives wheel on the principle of the floating shaft semi-geared couplings. This system of providing a semi-geared and semi-rigid coupling in the traverse and transmission shafting is known as the floating system. The entire transmission system on the output shafts of traverse and travels motions is assembling with the use of geared coupling.
Motors :
All motors will be totally enclosed 40